Create, Retain & Recover customers with our eMail Marketing Services
DigiT – Kolkata Digital Marketing, offers eMail Marketing Service for brands. eMail marketing is the highly effective digital marketing strategy of sending emails to prospects and customers. Our effective marketing emails convert prospects into customers, and turn one-time buyers into loyal, raving fans. Our well strategized email automation helps you recover lost clients.
eMAIL MARKETING SERVICES THAT CONNECTS!!
eMAIL MARKETING SERVICES THAT CONNECTS!! ​
at DigiT - Kolkata Digital Marketing
Creating effective Lead Magnet -
eBooks, a Cheat Sheet of Tips & Resources, White Papers or Case Studies, Webinar, Free Trials or Samples, Free quote or consultation, Quizzes or a Self-assessment, Coupon, etc.

Conversion through a great Opt–In Form –
The purpose of your optin form is to convey the big benefit of your lead magnet, so your website visitors subscribe to it in exchange for getting the lead magnet.

Creating Capturing Data to grow a list of specific audience -
Through the data captured you get to the critical information about your consumer who over a period get exposed to various marketing communication of the client.
Special Features of our Lead Magnet for eMail Marketing Service
1. Easily consumed: Lead magnets are only effective when the audience uses them. We help our client to deliver a viable free-dough that is useful for their audience.
2. Actionable: Lead magnets we design provides an actionable tool, skillset, or useful information that the audience of our client can apply.
3. Creates noticeable improvement: People continue to buy products and services if they work well. We focus on aspects to make lead magnet to become successful making it as valuable as the actual products and services.
4. Relevant: The Lead magnet we create are planned to be of relevance to the audience.
5. Immediately available: People love instant gratification, so give it to them right then and there.
We make Opt-In Forms that gets you conversions from our eMail Marketing Services
Our optin forms have:
Enticing headline
2. Helpful description
3. Attractive visuals
4. Simple form
5. Compelling subscribe button
eMail Marketing Statistics you need to know
Why our Clients chose us?
Other Digital Marketing Services Offered By DigiT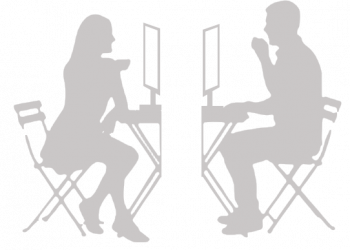 A lot can happen over a cup of coffee. It may not be on either sides of the table, but screens.